Diane Krasnewich has taught mathematics at Muskegon Community College for over 31 years. She earned her bachelor's degree from Oakland University and master's degree from the University of Michigan. Diane has done statistical consulting on and proofreading of a variety of projects, including master's theses and doctoral dissertations. She has also co-authored five editions of an introductory computer textbook.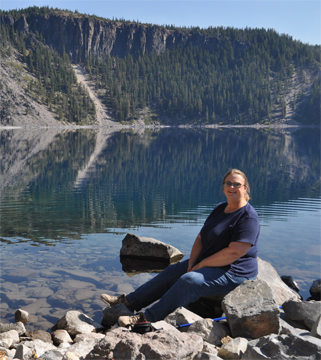 Professional Résumé
E-Mail: Diane.Krasnewich@ttdk.com
Diane's current areas of interest:
Statistical Consulting
Statistics is one of the most widely used and misunderstood of mathematics topics. I enjoy helping people to understand and interpret statistics. This is especially true for folks who wish to design a good survey or those who are faced with more data than they can handle.
Although it is very important to decide ahead of time (a priori) what data should be collected and how it will be analyzed, many situations arise where that is not possible. For example, a graduate student may need to work with data collected by others or a businessperson used a survey that may not have been properly designed. I find this type of "recovery" (or desperation) statistics challenging and certainly educational for both me and my client.
Proofreading/Editing
Over the years I have edited a variety of theses, dissertations, institutional reports, and manuscripts. As an author, I am aware that you can spell check and reread something many times and still miss errors that may be obvious to others. As a mathematics instructor, I am sensitive to the use of proper symbols and terminology to communicate exactly what is intended.
Instructional Materials Design
Technology has certainly made creating good teaching materials easier. Today's materials need to be clear, symbolically correct, and adaptable to a variety of media. Organizing mathematical material into patterns that students can understand is an important part of teaching to me. Better yet is when you can facilitate the students' own organization and applications of the mathematics they need to know.
I am a firm believer in open source materials. There is no need for someone to reinvent a teaching handout if an existing one can be modified. To this end, I have included on this website links to my handouts for a variety of classes. Some may be text dependent, but all can be modified. Use them as you wish and let me know your comments.